PAST EVENTS
You're Fired!
An Evening with Karthik Nagesan From The Apprentice
24 January 2017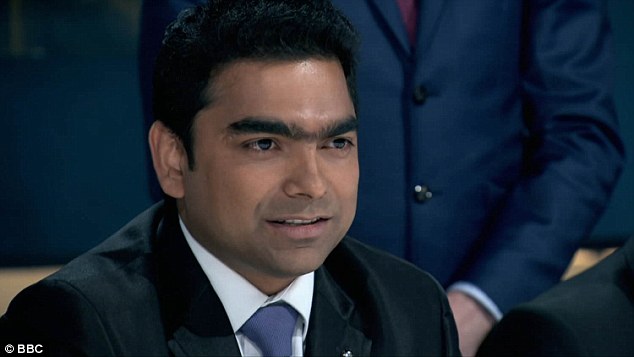 வணக்கம் Vanakkam Friends,

We hope you are all well and had a great New Year.

Many thanks for your continued support throughout 2016. 2017 will see a lineup of up-and-coming as well as accomplished speakers from the wider Tamil community. We are excited to bring their unique and compelling stories to our community, and we hope to encourage thought-provoking discussion, network building and meeting of like-minded people.

We have decided to start the year with an art and media focus, and as such It gives us great pleasure to invite you to the first TAP event of 2017 where we will be speaking with Karthik Nagesan from the recent edition of the BBC's business based reality TV show, The Apprentice.

Karthik created a stir on this last season of The Apprentice due to his outspoken views and witty comebacks. After project managing a losing team, Sir Alan fired Karthik in a controversial manner, with viewers of the show torn between whether he should have stayed or gone. Karthik has since appeared on numerous television and radio shows talking about his experiences on The Apprentice.

During our event, we will learn more about Karthik's humble beginnings as a student from India, his career and the lead up to his appearance on The Apprentice, and what the future has in store for him now. We will also be addressing some of the controversy that arose during the show.

Please join us for this evening of light-hearted discussion and networking, which be held on the 24th of January at WeWork in Liverpool Street. RSVP via the link below, minimum donations are priced at only £5, and we will be providing what has fast become a staple of our events; mutton rolls and vadai, along with beer, wine and soda to keep the conversation free flowing.

Please click for event page

We look forward to seeing you there.

TAP Team
Entrepreneurship Event

We were delighted to host TAP's third Entrepreneurship Seminar: 'How to Fund Your Business' at the exciting new Google Campus venue this year. This annual event differs from others we run throughout the year in that the focus is to educate the community on the basics of fundraising, and better understand what venture capitalists are looking for when considering to invest in business. The panel we assembled had industry expertise in venture capital and small business funding.
Panelists:
Koby Yogaretnam ('The Launch Pad' TV Show / Ideal Incubator)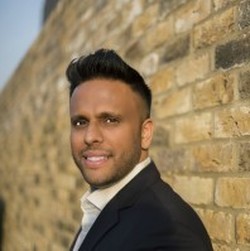 Koby is an internationally trained business consultant currently judging Tamil entrepreneurs on The Launchpad Show - the first Tamil Dragons Den style show in 2015. He is also serving as EMEA Market Development Lead for the Ideal Incubator. Koby also formerly founded two businesses and was voted Most Influential Tamil of 2015 by the first online Tamil lifestyle magazine.
Arnie Srikandarajah (Early Stage Investor / Forbes 30Under30 2016)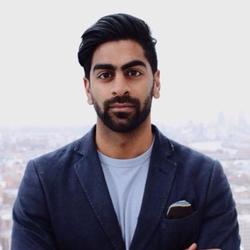 Arnie is currently the head of corporate venturing for Capco - a leading FTSE 250, and formerly built a seed investment fund to deploy capital into 7 tech ventures. He was a founding team member of HelloFresh ($2.3bn) and a senior exec at Rocket Internet. Arnie was recently listed in Forbes30under30 and Wired 100.
Carlos Eduardo Espinal (Seedcamp / Top 50 most influential VCs)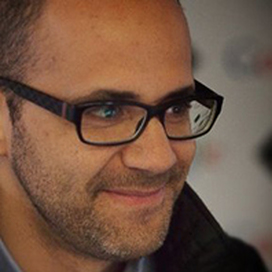 Carlos graciously stepped in at the last minute for Eeswaran who sadly could not make the event due to work. Carlos is one of the top 50 most influential VCs in Europe and partner at Seedcamp. Prior to Seedcamp, Carlos was a venture capitalist at Doughty Hanson Technology Ventures, an early stage investment firm based in London. He is the author of the "Fundraising Field Guide" which aims to decipher the secrets to raising capital from investors for early-stage high-growth startups, providing ambitious founders with the right information to take their company to the next level.
Click here for the 'How to Fund Your Business' slide deck from the event.
Galleon and the Indian-American Elite - with Anita Raghavan
We had the delight of hosting Anita Raghavan, the award-winning journalist and author of The Billionaire's Apprentice: The Rise of the Indian-American Elite and the Fall of the Galleon Hedge Fund. Anita's meticulously researched book is inspired by one of the biggest insider trading scandals on Wall Street involving a fascinating cast of characters primarily drawn from the South Asian community — including Raj Rajaratnam , the Tamil-American former hedge fund manager and billionaire founder of the New York-based hedge fund management firm, The Galleon Group.
Anita was born in Malaysia to parents who are originally from Chennai and moved to the United States as a young girl. She attended Cheltenham Ladies College in England. Following her graduation from the University of Pennsylvania, Anita spent 18 years at The Wall Street Journal and became the London Bureau Chief for Forbes in 2008. Anita currently contributes to the New York Times Dealbook and Forbes.